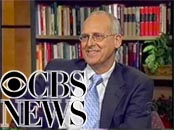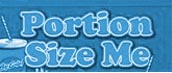 Helpful Nutritional Video from
Nutritionist Dr. Jim Painter
Why Should We Fast? Isaiah 58
Weight Loss & Management
Lose Weight without dieting by using simple strategies & awareness.
The Cholesterol Conundrum
Omega 3s, Omega 6s and Inflamation
Role of Antioxidants
Celiac Disease - Wheat Woes
This video reviews celiac disease and a gluten free diet.
Cholesterol - Dietary Cholesterol's effect on Blood Cholesterol
For years we have been taught to watch what you eat to lower you Choesterol - This was based on data from 1912 and was taken our of the US Guidelines in 2015.
Fats in Vogue, The Big Fat Lie
This video follows the history of the failed fat theory of heart disease.
Saturated Fat
Saturated Fat has been seen as the main cause of heart disease for half a century. But saturated fat is not the main issue!
Q & A
Does Peeling Fruit Remove Pesticides?
The dirty dozen...if you peel the dirty dozen, would you get rid of most of the pesticides?